About Shawn Hartmann
Shawn Hartmann is a life time resident of the Twin Cities. Shawn grew up in Saint Paul, where he spent much of his childhood in the neighborhoods of Como Park, Hamline/Midway, and Macalester Groveland. After high school, Shawn attended the University of Minnesota where he studied Biology and Genetics. Early in his career, Shawn was a mortgage advisor (2002-04).
In 2005, Shawn transitioned from mortgage into real estate and founded HartmannTeam.com at Keller Williams Realty. In 9 years at KW, Shawn created one of the Top Producing real estate teams in the entire Keller Williams North Central region. His team closed over 900 real estate transactions and received production level awards each year.
In 2013, The Hartmann Team moved to RE/MAX Results and in just two years, reached the RE/MAX Hall of Fame status. This top performing team earned the RE/MAX Platinum production award each year. In 2016, they received the "RE/MAX Results TOP 20" award and in 2021, the Hartmann Team earned the prestigious RE/MAX Lifetime Achievement Award. This team continues to be acknowledged as one of America's Best Real Estate Professionals by Real Trends, recognized as a multiple Super Real Estate Agent by Mpls/St. Paul Magazine and a Zillow Premier agent. Our team offers 2 office locations to serve clients: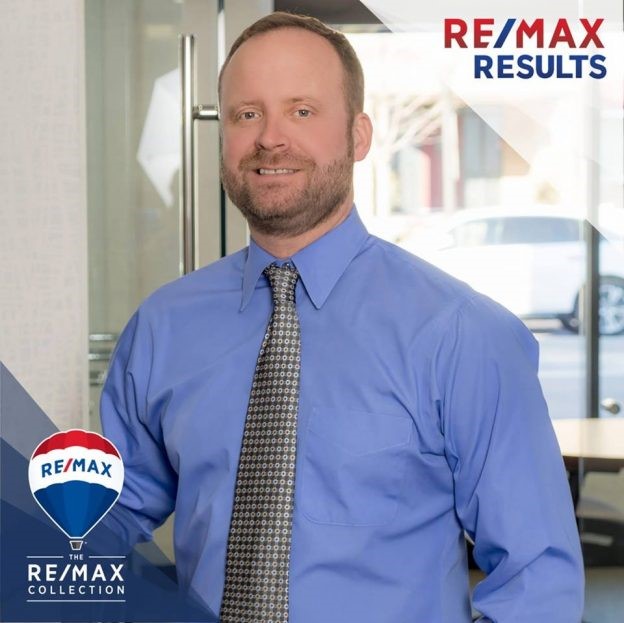 Full Time Realtor® Since 2005
SRES® – Senior Real Estate Specialist
Founder – The HartmannTeam in 2005
Over $200 Million in SOLD volume
RE/MAX Lifetime Achievement Award
RE/MAX Hall of Fame
RE/MAX Results Top 20
RE/MAX Chairman's Club
RE/MAX Team Titan Club
6 X America's Best Real Estate Professional by Real Trends
12 X Super Real Estate Agent by MPLS/St. Paul Magazine
Zillow Premier Agent
Homelight Preferred Agent

Awards and Recognitions...
2018 – RE/MAX International Team Titan Club
2018 – HomeLight Top 1% Listings Sold in Ramsey County
2018 – Super Real Estate Agent (MPLS/St. Paul Magazine)
2017 – RE/MAX International Chairmans Club and Team Titan Club
2017 – HomeLight Top 1% Listings Sold in Ramsey County
2017 – Super Real Estate Agent (MPLS/St. Paul Magazine)
2016 – RE/MAX Results TOP 20 Agent
2016 – RE/MAX Hall of Fame
2016 – RE/MAX International Platinum Club
2016 – Super Real Estate Agent (MPLS/St. Paul Magazine)
2016 – Named Best Real Estate Professional (Minnesota Monthly)
2015 – RE/MAX International Platinum Club
2015 – Super Real Estate Agent (MPLS/St. Paul Magazine)
2015 – Best Of Twin Cities – mspmag.com
2015 – REAL Trends Best Real Estate Agents – MN
2014 – RE/MAX International Platinum Club
2014 – Trulia.com Top 1% Agent, Zillow 5 Star Agent
2013 – Platinum award, Keller Williams Realty
2013 – Super Real Estate Agent (MPLS/St. Paul Magazine)
2012 – Super Real Estate Agent (MPLS/St. Paul Magazine)
2012 – Platinum award, Keller Williams Realty
2011 – Super Real Estate Agent (MPLS/St. Paul Magazine)
2010 – Super Real Estate Agent (MPLS/St. Paul Magazine)
2010 – Platinum award, Keller Williams Realty
2009 – Platinum award, Keller Williams Realty
2009 – Super Real Estate Agent (MPLS/St. Paul Magazine)
2008 – Triple Gold, Keller Williams Realty
2007 – Double Gold, Keller Williams Realty
2007 – Super Real Estate Agent (MPLS/St. Paul Magazine)
2006 – Gold Award, Keller Williams Realty
2006 – Super Real Estate Agent (MPLS/St. Paul Magazine)
2005 – Silver Award, Keller Williams Realty